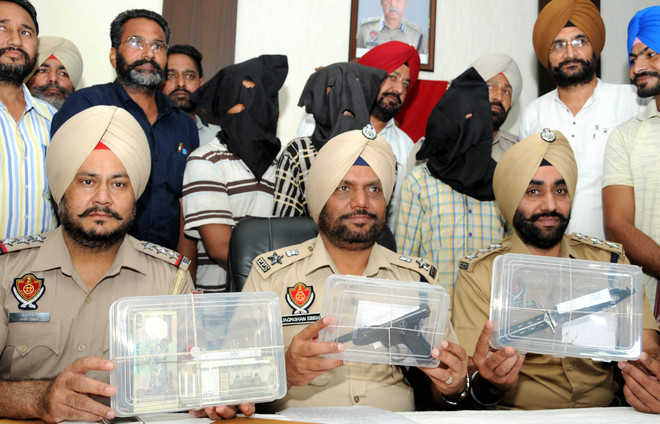 By HT Correspondent, 
Four armed men robbed a worker of a financial company in Amritsar of 10 lakh rupees.
Four unidentified men robbed a worker of a financial company near Guru Nanak Dev University of 10 lakh rupees on Monday.
Around 9.30am, a company employee named Sharanjit was attempting to collect money from his customers near the University when four armed men attacked him.
Dilbagh, Dilbagh's Singh, owner of the company, claimed that the men, who remain unidentified, robbed his 10 lakhs after injuring Dilbagh with a razor-sharp weapon. The victim was being treated in hospital.
Surinder Singh, ACP Central (assistant commissioner of police) arrived on the scene in response to this information and started the investigation. The victim's statements had been recorded and four individuals had been charged with robbery.
He said that their teams were working hard to find the culprits.